The DropTool Template
Included with the DropTools Palette download is a stack called
DropTool Template.livecode
. This is a shell that has been set up for you to use (if you want) to make your own DropTool stacks. The main card has a behavior button on it and some simple instructions on how to use it: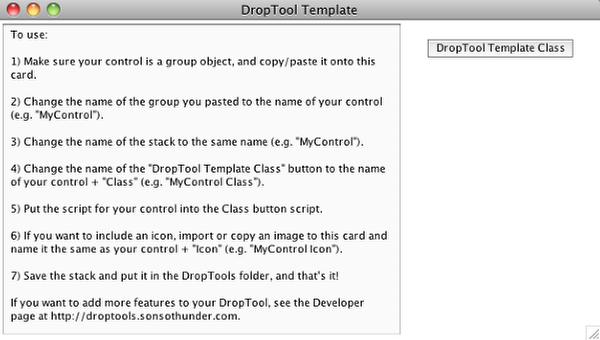 It also includes two optional substacks for an
About Box
and an
Inspector
that you can modify for use with your control: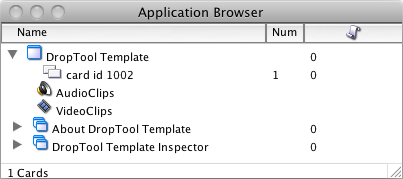 It was designed primarily for a
behavior-based
custom control, but it can easily be adapted for
prescripted
and
library-based
controls. The DropTool Template stack can also be used as a scripting reference, as the scripts in the Inspector and About stacks are good for learning about how to script your DropTool. For consistency, all of the examples in these docs will assume that you will start with the DropTool Template as the basis for creating a new DropTool.